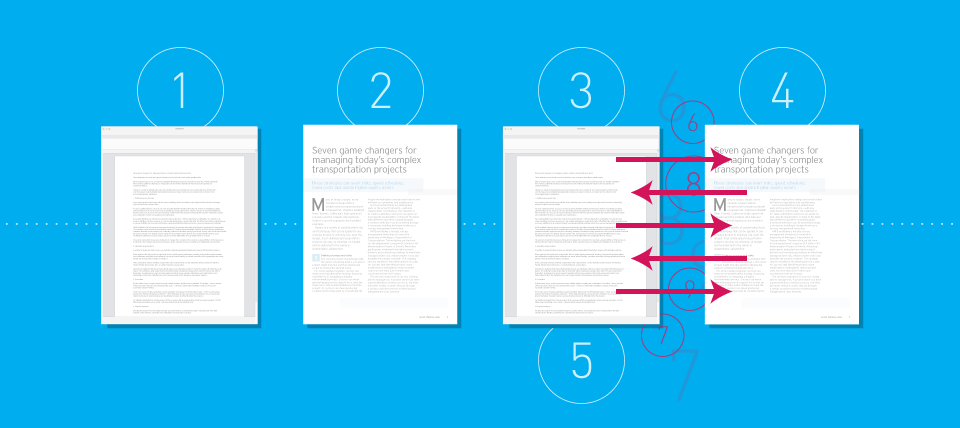 Don't get stuck in the back and forth of your editing and publication process.
For more than two decades, Adobe's InCopy has streamlined writing and editing. The robust application allows copywriters and editors to efficiently collaborate with designers. While editors proofread copy, designers can simultaneously focus on InDesign layout, creating a more seamless operation.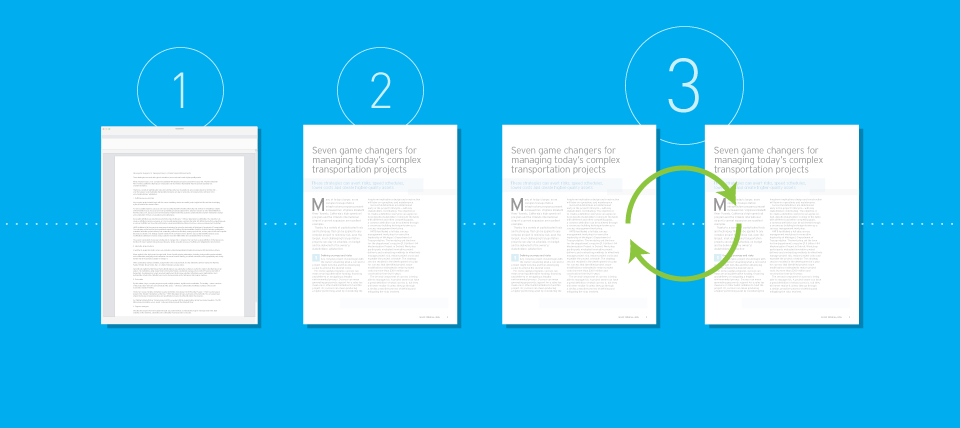 Before you learn the specific operations of InCopy, here are 7 ways this tool can better your workflow:
1. It prevents edit overrides or duplicate efforts.
Editors can claim assignments and make changes to an article without worry of another user overriding any revisions. All users can see when a story is open and who's working on it. Assignments claimed by you, or another editor, are not directly editable in the designer's layout, which reduces any potential for accidental typos within your publication.
2. It works remotely.
The InCopy/InDesign workflow operates best on a shared server, where latest versions are saved in the same location. While this setup is ideal, a remote workflow is also an option. Share and receive files among your writers, editors and designers — even if you're working at different locations — through a cloud drive or email.
3. It offers MORE editing capabilities than Microsoft Word.
You can format text, track changes and even crop images. Rather than sharing a revised Word document (or a scribbled paper of edits), you can make changes in InCopy that are then implemented into InDesign. With shared character and paragraph styles between the two applications, you can edit without altering any text already formatted by the designer.
4. It reduces the overall time spent on a project.
The ability to edit directly eliminates potential miscommunications in notes between editor and designer.
Designers can see when content has been modified and refresh the layout without ever inserting the new text themselves.
5. It shows how copy fits in layout.
Rewriting a sentence? Ensure your revised copy fits into the already-designed document. See how copy falls — where line breaks occur, where widows and orphans form, where text overflows — and make decisions to fix any issues.
6. It saves users from extra typing.
The text macro feature is a real time-saver. Instead of constantly typing — or more realistically, copying and pasting — boilerplates or standard copyright info, create keyboard shortcuts and let InCopy fill in the lengthy jargon.
7. It allows editors to create PDFs of the designed document.
Share PDFs around the office during your review process. Quickly export PDFs from InCopy without accessing the designer files. This isn't necessarily a recommendation for final art but a solution for a tiny tweak before sharing with a colleague, for example. Where the original process involves contacting the designer and waiting on an updated file, you can independently edit and export.
Think InCopy can help your team work more efficiently? Without buying the entire creative suite, purchase InCopy through the Single App form for $4.99/month, reduced from $19.99/month last year.