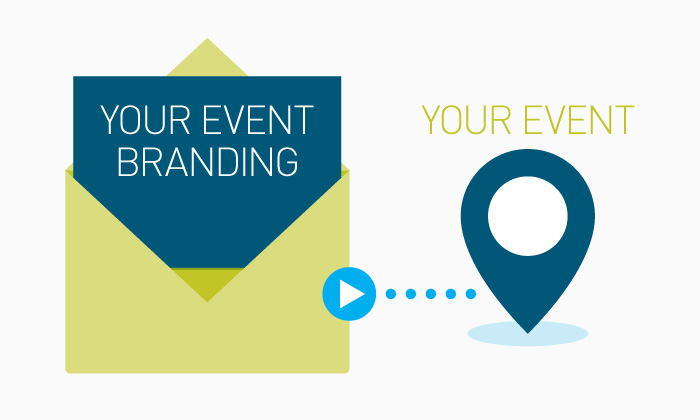 When you attend an event, you want it to be worth the investment. The same is true for your own event attendees: they need to feel that their time, money, and energy was well-spent. If they don't see the value, they won't commit the time.
Hosting an event, whether a company-wide celebration or a large-scale conference, can be an effective brand proponent, helping B2B companies engage with employees, prospects, and customers.
While the actual event considerations — staging, production, and logistics — are managed by a specialty event company, the branding and communication materials for your event may be better trusted with a branding consultant.
It's important that events keep your brand's core messaging at the forefront. Participants need to see that your content offering is unique, relevant, and valuable. Help them answer questions like:
What will I learn?
What insights will I take home? And will they be easy to implement?
Where can I turn for more info?
When event messaging is consistent, your brand is consistent, and guests can trust your brand to deliver on its promises.
We believe in the power of events, and that the offerings and excitement leading up to an event are foundational. A visually stimulating brand should build (and live up to) anticipation of the event. And when it's over, your brand should leave guests with lasting value, from satisfied feelings to physical takeaways, like presentation notes and giveaways.
The Creative Department can help you develop:
an event theme, including name and tagline
an event mark that is flexible across applications
a marketing plan for before, during, and after an event
strategic messaging
an email marketing campaign
a social media strategy
promotional materials
event materials, like handouts, field notes, signage, and name tags
presentation decks
It's not about implementing all of these communications but finding the strategies that are right for you. We can assist you in boiling down your event's top objectives, whether it's to increase revenue or enhance customer and employee engagement; to increase brand awareness or identify client and prospect needs.
We aren't just order takers. We're strategic consultants, problem solvers, and brand advocates. If you're looking to partner with a design agency to help you to achieve high-level results, look no further. We want to see brands succeed, and we'd love to help yours.
See how event branding brought an intangible idea to life at SMG's Forum 2018.
In another event branding project, Pink Fountains, we encouraged the Kansas City community to come together for breast cancer awareness.