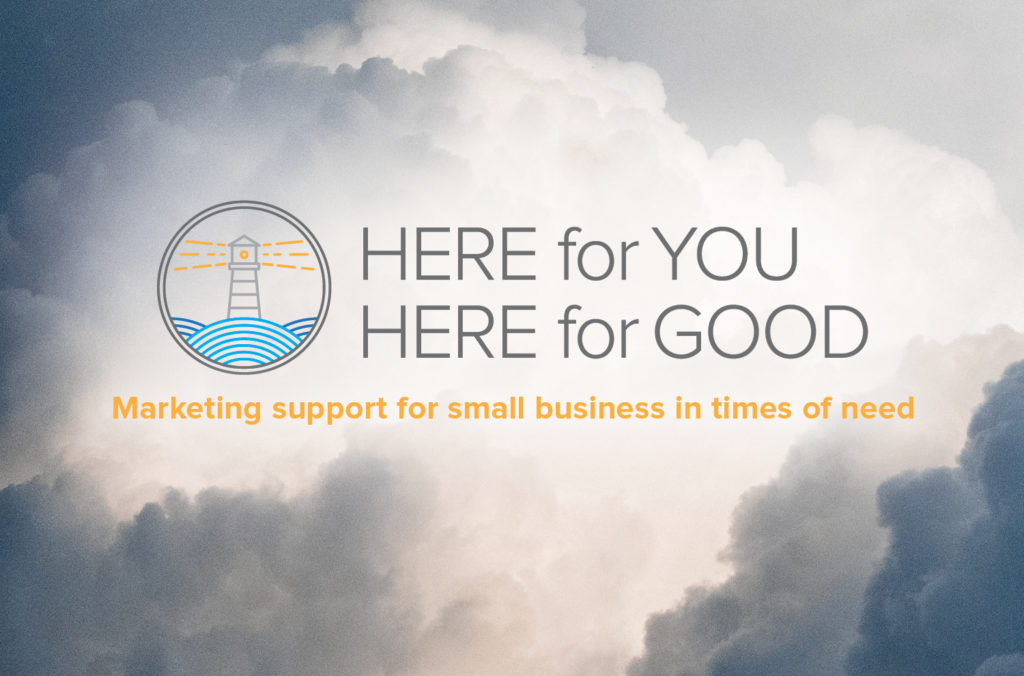 We're excited to announce our new program: Here for You. Here for Good. Through this initiative, we offer a number of free and discounted services to small- to medium-sized businesses. We also plan to donate 10% of new business and crisis project sales to two critical non-profit groups in Kansas City: Connecting for Good and NourishKC.
Beyond weathering the storm, we also want to see you thrive coming out of it. Our back to work collections offer bundled deliverables and menu pricing to make these programs fast and easy to execute. Since marketing dollars can be hard to find, we discounted our prices, leaving more for all the other things you need to do. Learn more about the collections available here.
Discover more about each aspect of this program by visiting our Here for You and Here for Good web pages.
All free and discounted offerings include links to sign up so we can start helping you right away.