Creative Candles Packaging
Enhancing retail packaging with a sophisticated design. Creative Candles is an upscale retail brand with a storied history spanning more than 50 years. But the company's retail presence hasn't always kept up with its products. In 2011, the brand needed a comprehensive update to its packaging in order to support its high price point and image, while keeping printing costs in check.
Packaging
Print Production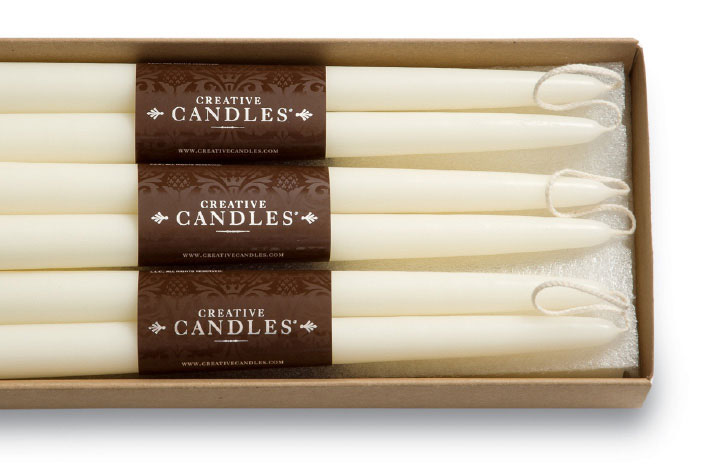 Shining a new light
The new packaging was designed to incorporate the deep chocolate color and tapestry pattern that had become a trademark style of Creative Candles' marketing. Cardboard trays and "cigar bands" for tapers, clear acetate boxes for pillars, display boxes for votives and plastic tubes for celebration candles were produced.