SMG Forum 2018
SMG's 2018 conference theme was based on the concept of deciphering data to find human truths. The Creative Department developed the techmanity theme, which created an electric feel through contrasting colors, data patterns, and a geometric font. Event deliverables included custom stage panels, personalized name badges, a website, email marketing, direct mail, and an attendee giveaway.
Event Branding  |  Theme Development  |  Stage Design  |  Event Materials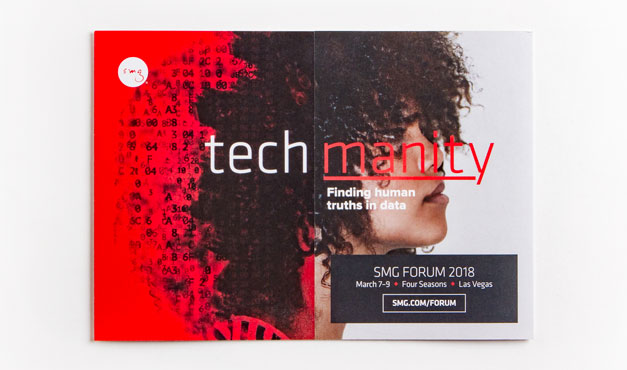 If you're seeking strategies for engaging audiences in events, we can help. Simply shoot us an email or call us today.
See how we UNLEASHED DISRUPTION at Forum 2017.
Back to work