United Way Print Campaign
Tens of thousands of donations to United Way of Greater Kansas City (UWGKC) come through the generous giving of companies and employees. On a mission to share its appreciation, UWGKC worked with The Creative Department to recognize donors for a successful 2017. We coordinated with The Kansas City Star to publish print and digital "ads," as well as local signage to develop a giant building banner.
Banner Design & Coordination | Print Ads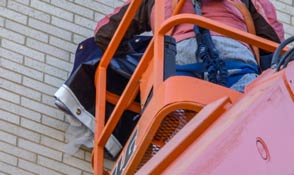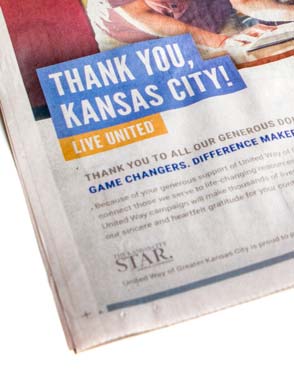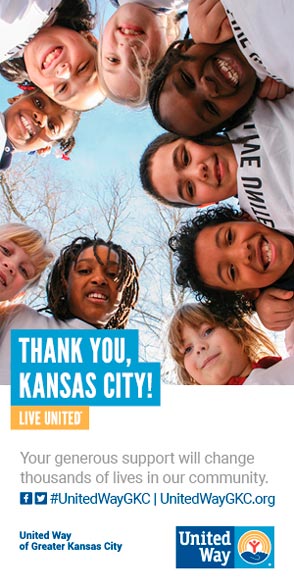 We can evaluate your business and offer suggestions for implementing your own brand awareness campaign.
Interested? Email or call us today.
Back to work