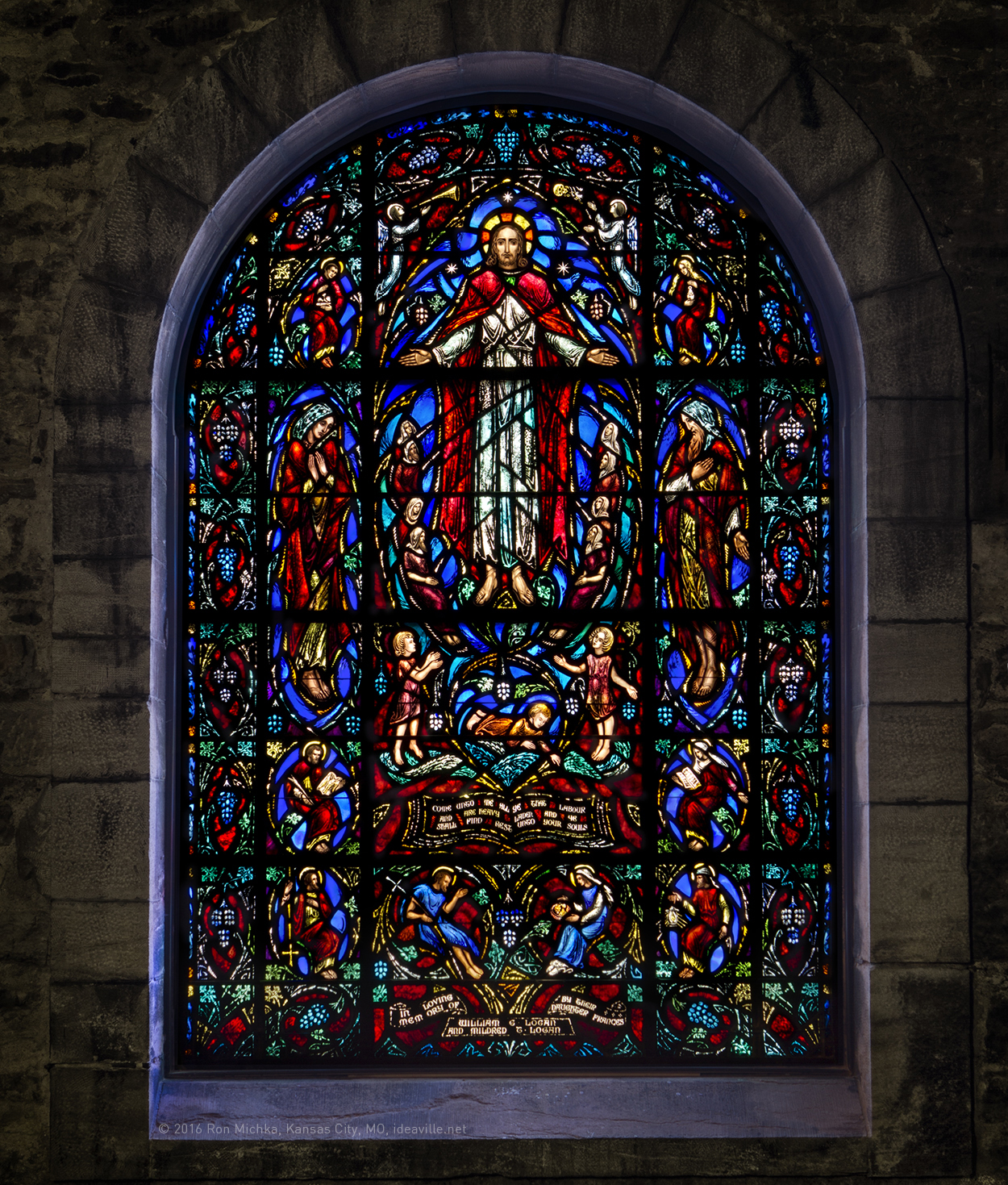 Quick Facts
MEMORIAL TO: William George Logan (1831–1920), Mildred Tapp Arnold Logan (1834–1922)
GIVEN BY: Their daughter, Frances Mariah Logan (1854–1946)
DESIGNED BY: Charles J. Connick (1875–1945)
FABRICATED BY: Charles J. Connick Studios, Boston, Massachusetts
INSTALLED: September 1944
DEDICATED: September 24, 1944
Symbolism
This window is broadly based on an etching by Rembrandt Harmenszoon van Rijn, which was a favorite of Frances Logan.
Christ is shown youthful and vital, framed in a vesica piscis, or fish shape.
Rays of light suggest His powerful and gracious influence.
The presence of the children recalls Christ's gentleness and His love for children, as well as Frances Logan's fondness for young people.
The groups within the vesica piscis represent those who heard the Sermon on the Mount. Their number recalls the eight beatitudes.
Two standing figures flanking the vesica piscis are a woman representing humility, left, and a man representing destitution, right. The other eight figures on the inner border represent specific beatitudes.
Clusters of grapes form the outer border and are interwoven throughout the window. They remind us of the various uses of this image by Jesus, including mentions in I John 15 of Christ as the Vine. This sets up the entire theme of the window, which is the blessed ministry of Christ.
Back to list