Académie Lafayette Branding
School solidifies its identity
An inconsistent look
Académie Lafayette, a public charter language immersion school in Kansas City, had never possessed a true identity or brand. Rather, the administration had made do with a series of logos, photos, type styles, and colors that changed constantly, depending on the staff who used them and volunteers who produced them.
Solving the identity crisis
TCD not only produced a new logo for the school, but shored up its brand and image, provided firm guidelines for usage, and guided the school through the process with a broad range of audiences and stakeholders.
A united brand
Following a thorough discovery process, four logo concepts were presented and one chosen. The final logo represents the global diversity symbolized by the mark, the childlike style of the globe illustration, and the simple design that made the logo look more international than other options. We then produced basic usage guidelines and a complete paper system.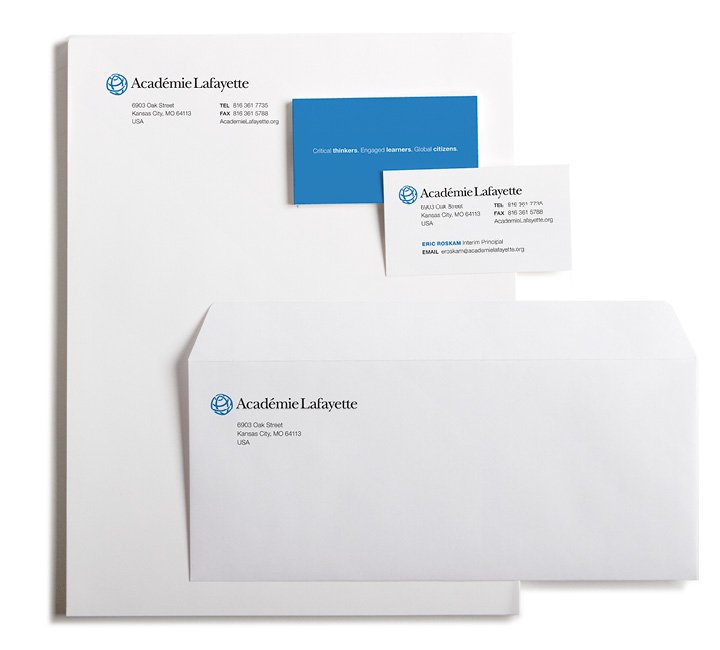 Back to work