KCSourceLink's We Create KC Report
With an initiative to make Kansas City America's most entrepreneurial city — and a five-year grant from the U.S. Economic Development Administration — KCSourceLink connects individuals, organizations, and institutions to one another and the community. The Creative Department was chosen to design its fifth We Create KC report.
Print  |  Infographics  |  Art Direction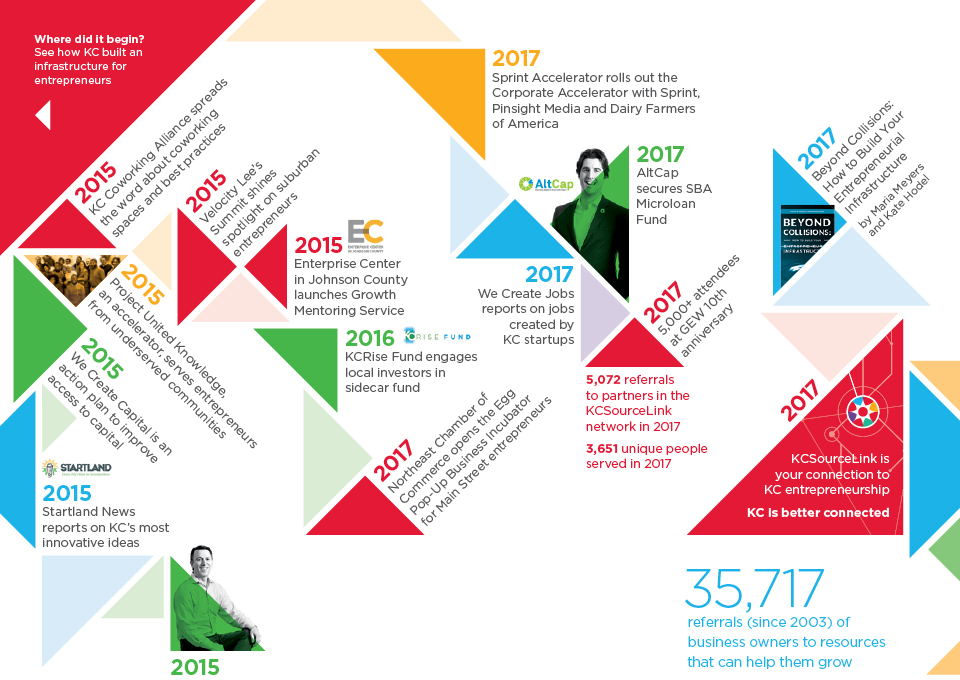 See the complete digital report here.
To learn more about this project, check out KCSourceLink's blog post.
For more on KCSourceLink, visit their website.
Looking for a strategic way to tell your company's story? We'd love to help. Email or call us today.
Back to work